ULTRA RENKLİ FOTOĞRAF KARAKTERİ "SKELETON OF COLOR"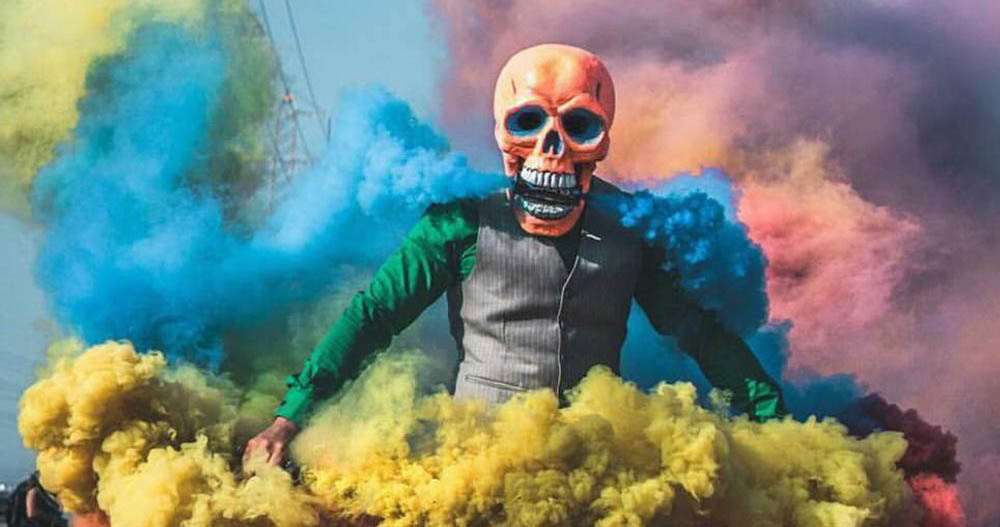 'Skeleton of color' olarak da bilinen Butch Locsin, maskeli karakterini renkler patlayıcı ve renkgarenk fotoğraflar içinde sahnelendiren Amerikalı bir performansçı. Meksika kökenlerini, 'Feast of the Dead' ruhunu, Instagram'ın modern estetikleri ve renkli dumanlarını birleştiren Butch Locsin muhteşem bir dünya yaratıyor.
'Skeleton of color' kendi hayatına sahip olan bir karakter ve Meksikalı sanatçı Maria Spektor Perez tarafından yaratılmış olan diğer bir karakter 'Laspektator' ile evlendi. Instagram'da takip edebileceğiniz iki renkli sanatçı.