YOUNG TALENTS: EREN ARPACI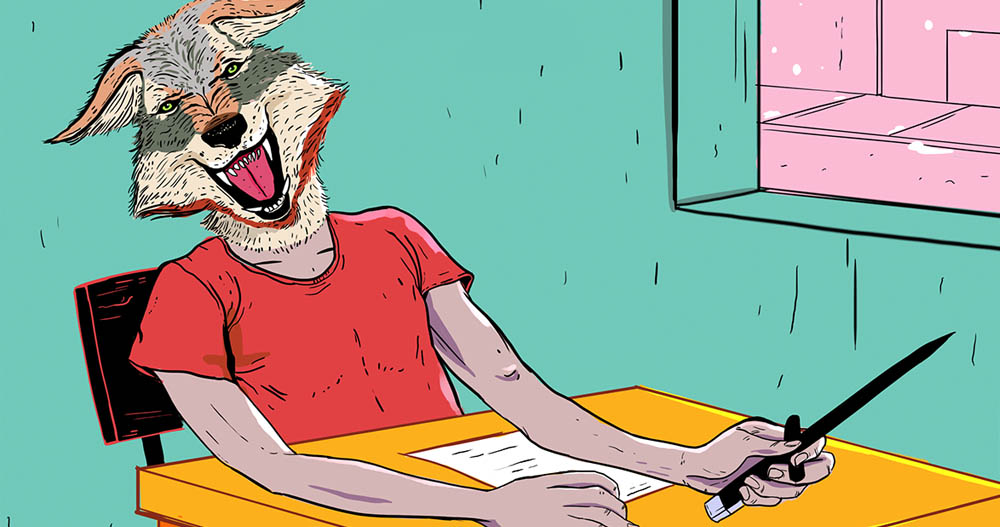 Bu haftanın konuğu genç illüstratör Eren Arpacı.
1986 Kadıköy doğumlu Eren Arpacı, henüz çocuk yaşta çizdiği karikatürlerle bir çok ödül alarak çizerlik yolunda ilerlemeye başladı. Avni Akyol Anadolu Güzel Sanatlar Lisesi'nde aldığı eğitimin ardından Bilgi Üniversitesi Görsel İletişim Tasarımı bölümünden mezun oldu. Reklam sektöründe görsel efekt üzerine çalışmaya başladı. Karakter tasarımı, 3D tasarım ve ilüstrasyon çalışmalarının ardından, storyboard alanında uzmanlaştı. Bant Mag.'de henüz okul döneminde yaptığı ilüstrasyonlarla yer aldı. Hala Bant Magazin çizerlerinden biri olarak çalışmalarını sürdürmekte, storyboard çizerliği yapmakta ve kişisel resim sergisine hazırlanmaktadır. Yaptığı işlerde Pop sürreal akımın etkileri görülmektedir.
Eren Arpacı who was born in 1986 started drawing cartooons at an early age. Later whom also got bunch of cartoon awards at several contests around elementary school ages. Afterwards attending to a fine arts high school in Istanbul he continued his artist journey at there by getting educated on finearts level. Graduating from Istanbul Bilgi University with a bachelors degree. Eren started to work on visual effects industry as a 3d artist but then deciding to hit back on the illustrator's journey later. This time he has drawn many storyboards for the commercial industry and drawing for Bantmagazine as an illustrator. Right now preparing for his exhibition Eren Arpacı is inspired from Pop Surreal art form as a painter.