YOUNG TALENTS: GİZEM VURAL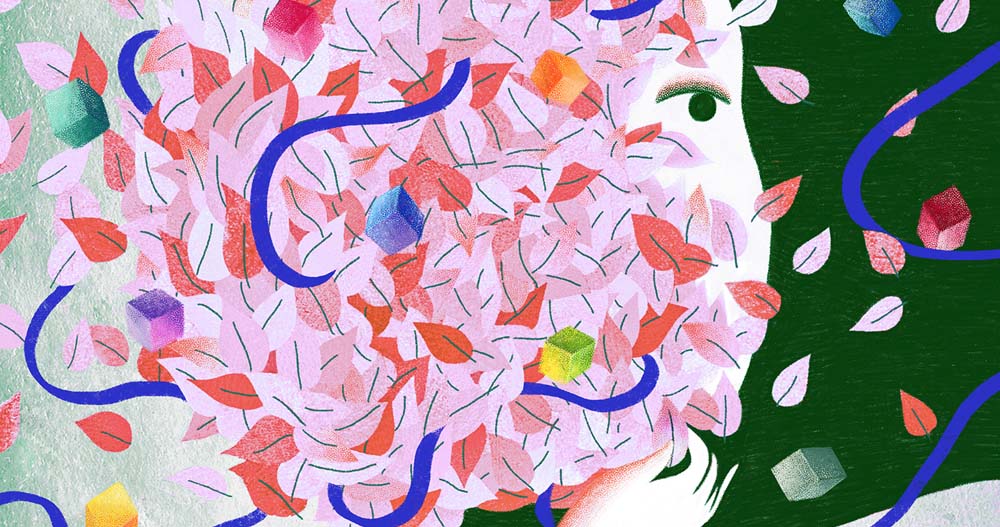 Gizem Vural, İstanbul doğumlu, 23 yaşında, freelance illüstratör ve Mimar Sinan Üniversitesi GSÜ'de Grafik Tasarım bölümü öğrencisi. Çizim yapmayı küçük yaşlardan beri çok seven, genellikle düşüncelerini, hissettiklerini ve hayallerini çizimlerine yansıtan Gizem'in tekrar eden desenleri, pastel renkleri ve kendisini temsil eden kız karakterleri ayrıca siyah kuşları ve kalpleri her işinde görülür. Çizerken guaj, suluboya, marker, mürekkep ve kurşun kalem kullanmakta ayrıca dijital ortamda çalışmalar yapmaktadır. Şimdiye kadar BlueCanvas, Kore'nin ELLE Girl, Bant, Vis/Res dergilerinde yer almış, D&R ve Fa Parfümü için çalışmalar yapmıştır. Bunlar dışında yabancı dile ilgisi nedeniyle İngilizce, Japonca'yı iyi derece de bilmesinin yanında Korece öğrenmektedir. Portfolyosunu görmek için ise: Kişisel internet sitesi, Behance, Facebook sayfası ve Tumblr.
Gizem is Istanbul based freelance illustrator and also a graphic design student at Mimar Sinan University of Fine Arts. She likes to draw since childhood and generally in her drawings she likes to show her thoughts, emotions and dreams. She uses patterns, pastel colors and girl characters to represent her also black bird and a heart. She likes to use gouache, watercolor, marker, pencil and ink in her work, she sometimes draw digitally too. Her works published on BlueCanvas, Korean ELLE Girl, Bant, Vis/Res and more. She also has worked with D&R and FA Perfume. Except being an illustrator and designer, she likes learning languages. She speaks English and Japanese well, now learning Korean. To see her portfolio: Personal site, Behance, Facebook page and Tumblr.