YOUNG TALENTS: İPEK KONAK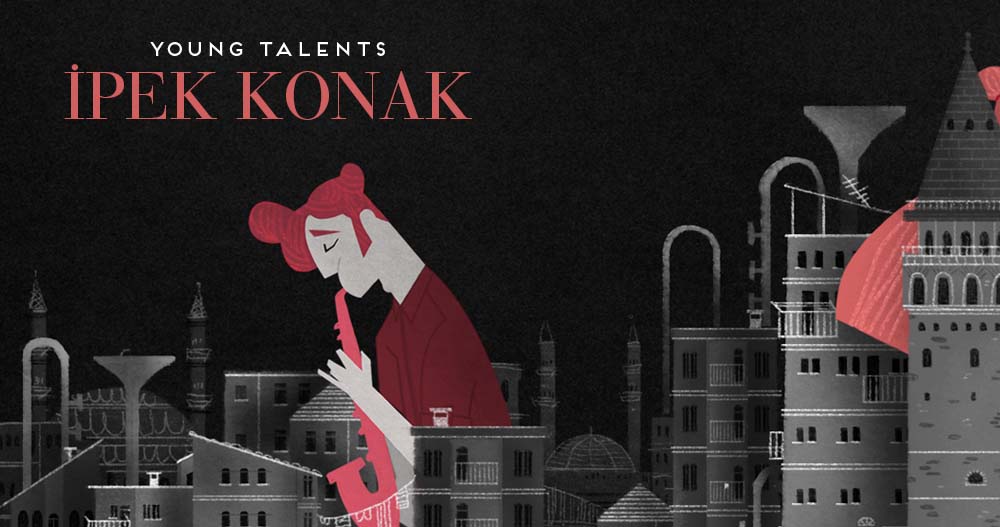 İpek Konak, 1991 yılında Eskişehir'de dünyaya geldi. İlkokul eğitimini tamamladıktan sonra Eskişehir Anadolu Güzel Sanatlar Lisesi'nde resim bölümünü bitirdi. Daha sonra Anadolu Üniversitesi Güzel Sanatlar Fakültesi'nde Çizgi Film (Animasyon) bölümünü kazandı. 2013 yılında bölümden mezun olduktan sonra, freelance illüstratör olarak çalışmaya başladı. Daha sonra Sinefekt'te art director olarak çalıştı. Güncel olarak Blend Creative Bureau'da art director / illustrator olarak çalışmaktadır. Ağırlıklı olarak; konsept sanat, karakter tasarım, çocuk kitabı resimleme ve illüstrasyonla ilgilenmektedir.Portfolyosu için Behance sayfasını ziyaret edebilirsiniz.
İpek Konak was born in 1991 in Eskişehir. After finishing her studies in primary school, she started studying Painting & Art in Eskişehir Anatolian High School of Fine Arts. Later on, she continued her studies at the Cartoon & Animation Department of Faculty of Fine Arts in Anadolu University. After her graduation in 2013 she worked as a freelancer artist and got a position in Sinefekt Post Productions as an Art Director. Recently she works for Blend Creative Bureau as an Art Director / Illustrator. Ipek mostly focuses on concept art, character design, childrens book illustration and illustration. She is also fond of books, languages, travelling and rabbits. For her portfolio click here.