YOUNG TALENTS: İSMAİL ANIL GÜZELİŞ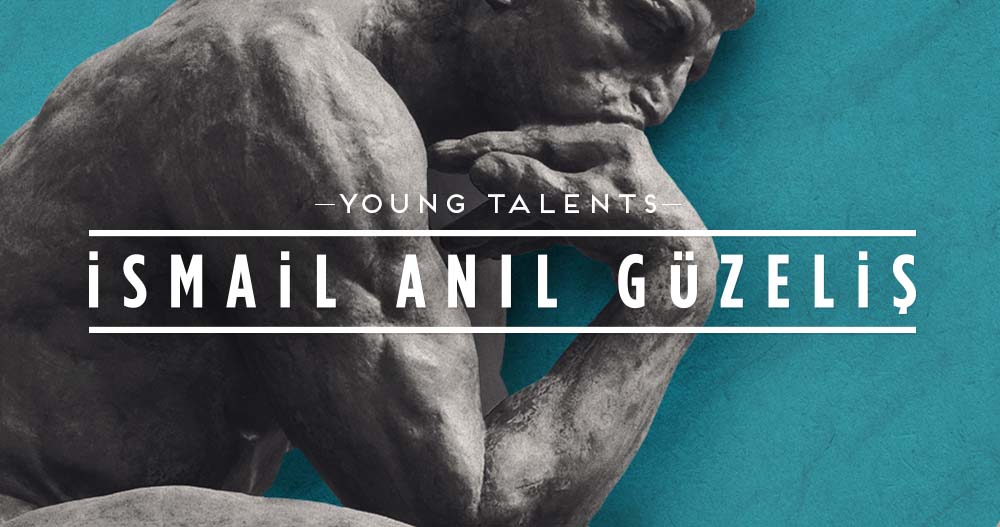 İsmail Anıl Güzeliş 25 Mart 1987'de, İzmir'de doğdu. Eskişehir Anadolu Üniversitesi Güzel Sanatlar Fakültesi Grafik Tasarım Bölümü'nden mezun oldu. 2010 yılında Almanya Hochschule RheinMain Üniversitesi'nde değişim öğrencisi olarak eğitim aldı. Öğrencilik yıllarında, Good 50×70 2009 için hazırladığı Aids konulu afiş çalışmasıyla 'The Graphic Intervention: 25 Years of Aids Awareness Posters' sergisi çalışmalarında yer aldı. Üniversite eğitiminin son dönemlerinde Motion Graphic, Experience Design, GUI ve HTML/CSS alanlarına yöneldi. 13. Uluslararası Eskişehir Film Festivali için hazırladığı 'SYNCHROFRAME' video mapping çalışmasıyla üniversite eğitimini tamamladı. Stajyer olarak, Amsterdam 'andrews:degen' tasarım stüdyosunda calıştı. NERDWORKING ekibi içinde motion graphic ve storyboard artist olarak birçok video mapping projesine imza attı. 2012 yılında Alman tasarım ajansı olan Arsnovamedia'da sanat yönetmeni ve arayüz geliştiricisi olarak çalıştı. Yüksek lisans eğitimine İzmir Dokuz Eylül Üniversitesi Anasanat Dalı'nda devam ediyor. 2014 yılından bu yana Tribal Worldwide İstanbul'da sanat yönetmeni olarak çalışıyor. Çalışmalarını Behance, Vimeo ve Issuu hesaplarından takip edebilirsiniz.
İsmail Anıl Güzeliş was born in March 25, 1987. He had started his academic career in a technical high school in his hometown İzmir, Turkey. At university, he studied in Anadolu University, Fine Art Faculty, Graphic Design, Eskişehir. In 2010, He went to Germany as an exchange student and studied in Hochschule RheinMain University of Applied Sciences, Wiesbaden. During that period, he had a chance to be a part of 'The Graphic Intervention: 25 Years of Aids Awareness Posters' and Good50x70 2009 Exhibitions. He created 'SYNCHROFRAME' video mapping as graduation project then went to Amsterdam to gain work experience in andrews:degen design studio. After graduation, with a futurist mentality, he focused on GUI design, motion graphic and experience design. He had experience with video mapping project in İstanbul and worked with NERDWORKING Crew with many projects, as a motion graphic artist and storyboard artist. In 2014, He has worked for Germany-based design agency; Arsnovamedia, as an Art Director. Nowadays he was studying master's degree for Graphic Design in Dokuz Eylul University, İzmir.Since December 2014, he is a Digital Art Director at Tribal Worldwide İstanbul.