YOUNG TALENTS: İZZET SENİ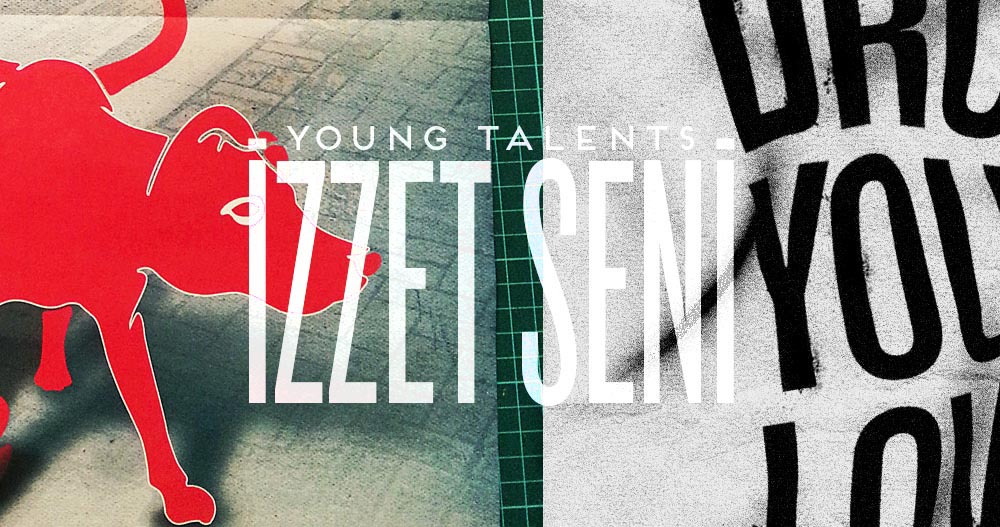 İzzet Seni 10 Eylül 1985, İstanbul doğumlu. Yeditepe Üniversitesi Güzel Sanatlar Fakültesi Grafik Tasarım Bölümü'nden mezun oldu. S'nek TV'de başlayan sunuculuk kariyerinden sonra 2010'da Medina Turgul DDB'de sanat yönetmenliği için bir süre staj yaptı. Sonrasında Zebra Design'da Sanat Yönetmeni olarak işe başladı ve bu süreçte bir çok markayla farklı projeler gerçekleştirdi. Arada Zebra'nın bünyesinde yer alan bir ekiple PaperTag adlı derginin içerisinde poster ve tipografik tasarımlar yapmaya başladı. Ardından LOTS istanbul'a geçerek işin ağırlıklı olarak dijital kısmında yer aldı, böylece hem geleneksel hem de dijital dünyanın tadına varmış oldu. Şu anda kendisi 2 seneye yakın zamandır Manajans JWT'de Sanat Yönetmeni olarak çalışıyor ve birçok ulusal ve uluslararası markayla ortak projeler yürütüyor. Geçen sene aldığı ödüllere, daha nicelerini eklemek istiyor. Bunlara ek olarak, tipografi, davetiye, kask ve benzeri bir çok malzemeye tasarım yapmak için kaligrafi dersi alıyor. Çalışmalarını izzetseni.com'dan ve Behance'ten takip edebilirsiniz.
İzzet Seni was born in Istanbul on 10th of September, 1985. He has studied Fine Arts in Yeditepe University and then started his career by hosting a TV program for young audience on S'nek TV. After a full speed experience on TV, he has done an internship on art directions for a while in Medina Turgul DDB and started his first job as an art director in Zebra Design. He had a chance to work with many different companies and he was also designing posters and doing typography for a magazine called PaperTag which was managed by a group within the agency. Later on, he started working in LOTS, an agency which is mostly concentrated on doing digital work. So İzzet had an opportunity to taste both digital and traditional advertising. Now, approximately for 2 years, he is working as an Art Director in ManAjans JWT and carries out many joint projects with national and international brands. He wants to add many more awards to the ones he got last year. In addition to these, Izzet is taking private lessons of calligraphy to create variety of typography's on products like cards, invitations or helmets. To see his works, follow him from izzetseni.com or Behance.