Young Talents: Selim Küçükkutlu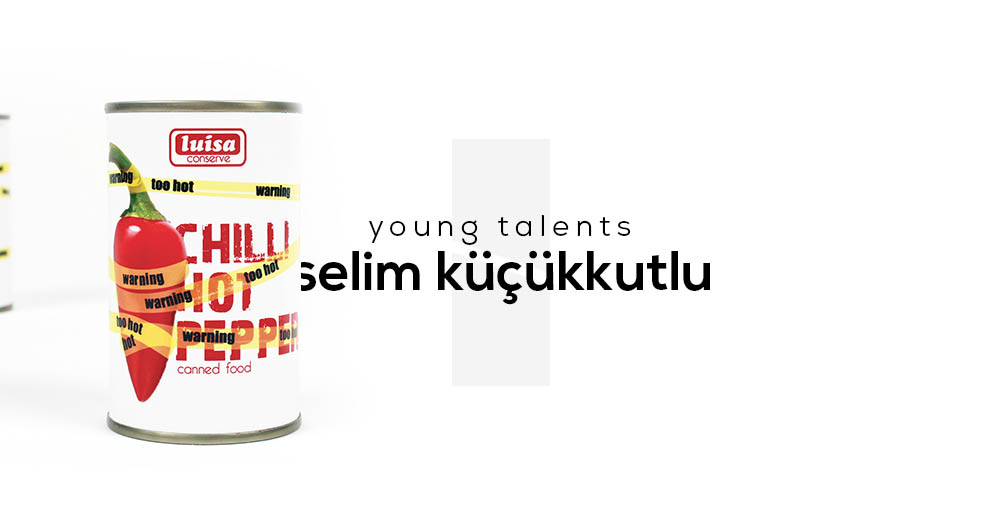 1987 yılında Ankara'da doğan Selim Küçükkutlu, 1 yıl Başkent Üniversitesi Grafik Tasarım Bölümü'nde okuduktan sonra Gazi Üniversitesi Görsel İletişim Tasarım Bölümü'nden mezun oldu. Üniversitenin son yılında SvStudios Reklam Ajansı'nda Jr. Art Director olarak çalışma hayatına başladı. Bu dönem Chois Gallery Package Vol.4 ve SendPoint Format First Vol.3 kitaplarında, 3 farklı tasarımı yayınlandı.
2012 yılında mezun olmasıyla birlikte İstanbul'a yerleşerek, sırasıyla wasistdas, NetFork ve Dreambox gibi reklam ajanslarında çizgiüstü, çizgialtı ve dijital gibi farklı disiplinlerde birçok markaya sanat yönetmenliği yapan Selim Küçükkutlu şu an reklamcılık hayatına Cheil Turkey reklam ajansında devam ediyor. Geçtiğimiz 2 yıl içerisinde farklı projelerden Kristal Elma ve Felis ödülleri aldı ve bugün hem reklam kampanyalarında, hem de dijital ve motion graphic alanlarında tasarımlar yaratmaya devam ediyor.
Selim Küçükkutlu was born in Ankara at 1987. He was educated at Başkent University Graphic Design Class for a year, then he graduated at Gazi University Visual Communication Design Class. At the last year of his education, he began working at SvStudios Ad. Agency as a Jr. Art Director. His 3 different designs have been published at Chois Gallery Package Vol.4 book and SendPoint Format First Vol.3 book, that year.
After his graduation he settled in Istanbul and worked as an art director at agencies like wasistdas, NetFork and Dreambox, doing below the line, above the line and digital advertisements. He works at Cheil Turkey know and in previous two years he won awards at Kristal Elma Awards and Felis Awards with different projects. He still works on advertising campaigns, digital works and motion graphic projects.