Young Talents: Selin Sürğit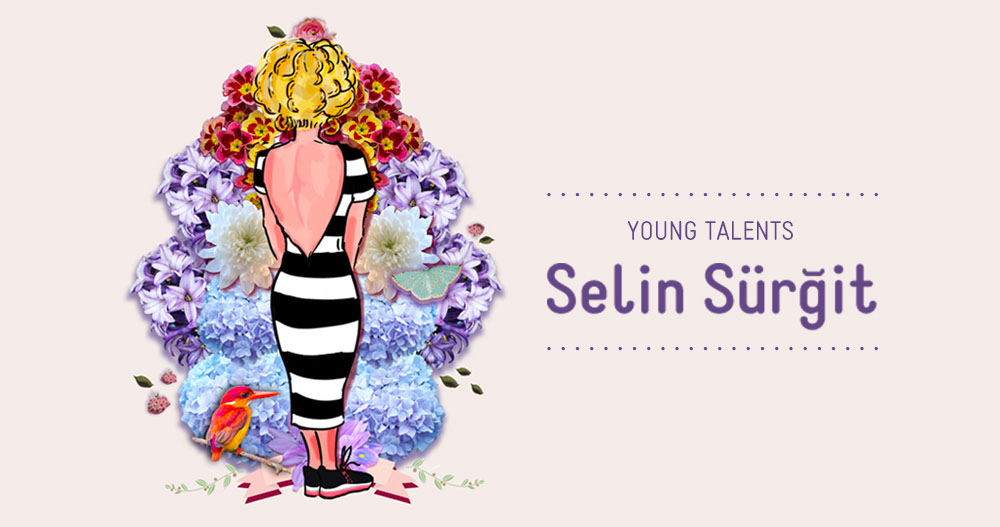 Selin Sürğit, 4 Temmuz 1988 yılında Çanakkale'de doğdu. Çizim yapmaya ilk, anne ve babasının aldığı çocuk kitaplarındaki karakterleri çizerek başladı.
Anadolu Güzel Sanatlar Lisesi'nde çok güzel bir dört yıl geçirdikten sonra, Çanakkale Onsekiz Mart Üniversitesi GSF Grafik Tasarım Bölümü'nü kazandı. Okul bittiğinde bir süre Günışığı Yayınevi'nde sanat yönetmeni olarak çalışan Selin, kariyerine reklam sektöründe devam etmeye karar verdi. Turkcell, Pegasus, Knorr, AXE, GittiGidiyor, Garanti Bankası gibi birçok global ve yerel markayla çalıştı. Şu anda Rafineri'de art direktörlük yapıyor ve geri kalan zamanında çizim yapmaya devam ediyor. Yaptığı kişisel ve profesyonel işleri Behance ve Instagram hesaplarından takip edebilirsiniz.
Selin Sürğit was born in Çanakkale in 1988. She's started drawing by drawing children's books that her parents gave her to read. She was educated at Anatolian High School of Fine Arts and graduated with a Bachelor's degree in Graphic Design Class from Çanakkale Onsekiz Mart University. When school is finished, she began working at Gunışığı Publishing as an illustrator. After spending one year here, she decided to continue her career in advertising area. She worked for global and local brands such as Turkcell, Pegasus, Knorr, AXE, GittiGidiyor, Garanti Bank. Nowadays she is working as an art director at Rafineri, one of the best agencies in Turkey.  You can follow her personal and professional works from the links.