Young Talents: Burak Tozkoparan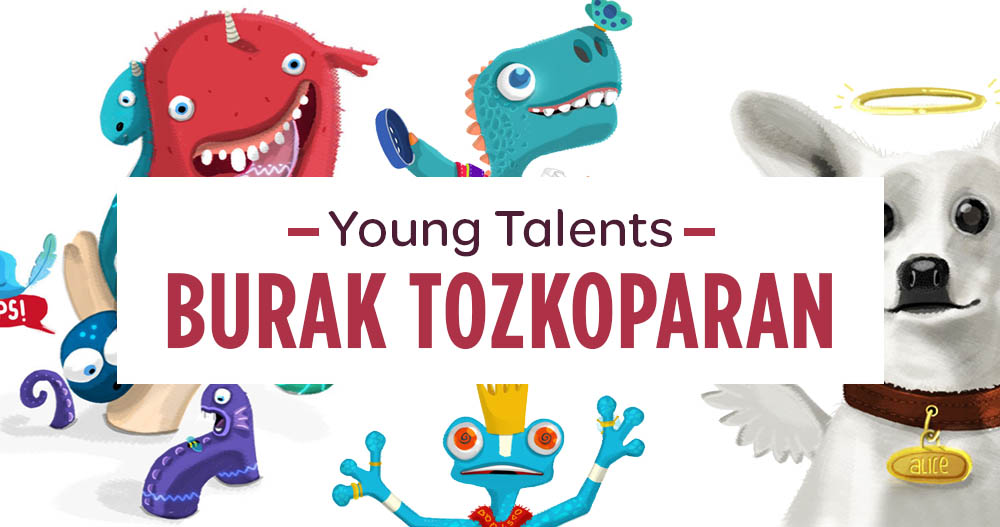 Bu haftanın genç tasarımcısı Alice BBDO'da sanat yönetmeni olarak çalışan Burak Tozkoparan.
İstanbul Aydın Üniversitesi, GSF Grafik Tasarım Bölümü mezunu olan Burak, Sanat Yönetmeni olarak reklamcılığa başlamadan önce de illüstrasyonla ilgileniyordu. Hali hazırda bölümü üzerine yüksek lisans programına da devam ediyor. Onun için tasarım ve çizim günlük bir motivasyon kaynağı. Zincirlikuyu metrobüs durağının leke ve çatlaklarından yola çıkarak oluşturduğu "Hidden Creatures" adlı serisini buna örnek olarak gösterebiliriz. Farklı ajanslarda ulusal ve yerel markalarla çalışan Burak, şu anda Alice BBDO'da Mercedes-Benz, Fritolay, Erikli ve Divarese markalarına Sanat Yönetmeni olarak hizmet veriyor. İş hayatının dışında yarattığı tasarım serileri ve illüstrasyonları takip etmek isterseniz @toz_illustration adlı Instagram hesabını takip edebilirsiniz.
Burak was born in Üsküdar, 1990. He was graduated from Faculty of Fine Arts Graphic Design Department, İstanbul Aydın University. Now, he is still studying masters degree in same department. He was interested in illustration before working advertising as Art Director. Designing and illustration are source of diary motivation for him. For example he created "Hidden Creatures" based on stains and cracks at Zincirlikuyu metrbus station. Burak who worked with international and local brands in the different agencies, now is working for Mercedes Benz, Fritolay, Erikli and Divarese in Alice BBDO. In addition to his working life, If you want to see his design series and illustrations, you can follow @toz_illustration in Instagram.