YOUNG TALENTS: MEHMET YILDIRIM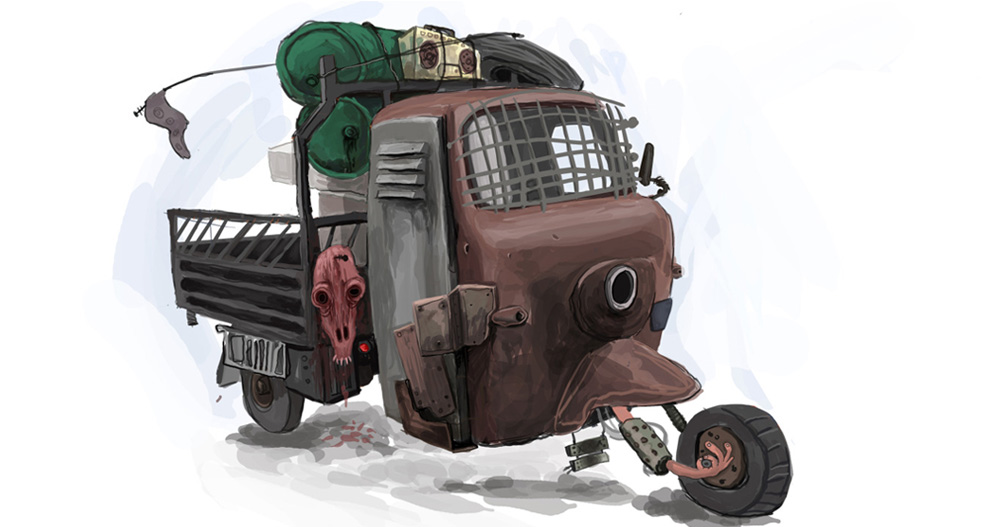 Mehmet Yıldırım 1990 yılında Akşehir'de doğduktan kısa süre sonra İzmir'e yerleşti. Çizime olan ilgisi küçük yaşlarda mavi tükenmez kalem ile başladı. Daha sonra farklı malzemeler de kullanarak ilerledi. İzmir Anadolu Güzel Sanatlar Lisesi'nden mezun olduktan sonra Anadolu Üniversitesi Çizgi Film Bölümü'nü kazandı. Şu an hem serbest illustratör olarak hem de çizgi film animasyon stüdyosunda çalışarak işlerini sürdürmektedir. Çalışmalarını Behance, Tumblr, dergi, kitap, müzik albümleri ve fanzinlerde görebilirsiniz.
After borning in Aksehir 1990, he move to Ezmir in a short time. He started to draw at an early age with blue pen and then he tryied to use different material. After graduated at Izmir Anadolu Fine Arts High School,he went to Eskisehir Anadolu University Animation Department. Now,he is continue his working as a freelance illustrator and at the same time he is working at animation studio. You can see his work in Behance, Tumblr, some magazines , books , music albums and fanzines.