YOUNG TALENTS: MESUT UĞURLU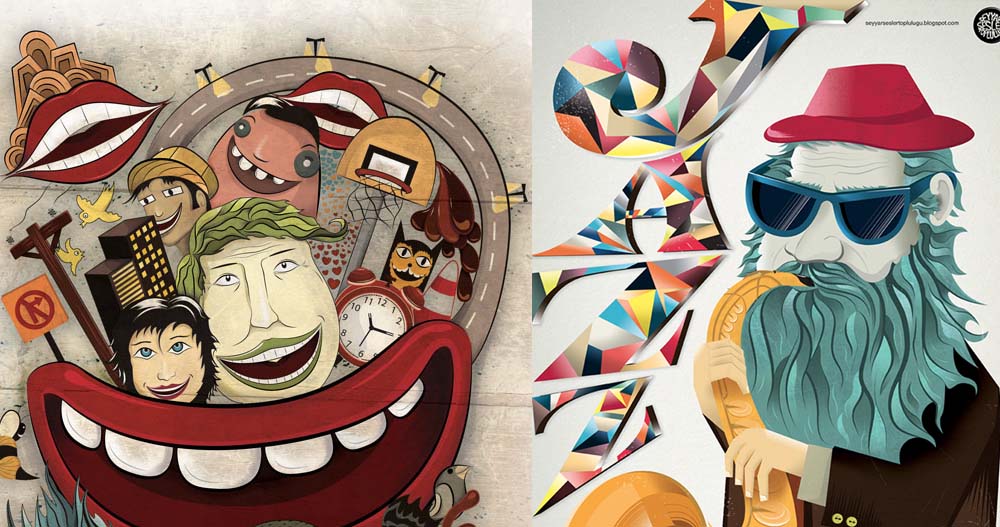 Mesut Uğurlu, 1988 yılında Bulgaristan'da doğdu. 1999 yılında Türkiye'ye göç etti ve İstanbul' da yaşamaya başladı. 2010 yılında Marmara Üniversitesi Güzel Sanatlar Fakültesi Grafik Tasarım Bölümü'nü ikincilikle bitirdi. Aynı yıl yine Marmara Üniversitesi Güzel Sanatlar Enstitüsü Grafik Bölümü yüksek lisans eğitimine başladı ve halen devam etmekte. 2003 yılından başlayarak grafik tasarım kimliğini oluşturma sürecinde çeşitli reklam ajansı, yayınevi ve illustrasyon ajanslarında çalıştı. Grafik tasarım alanında bağımsız projeler geliştirdi ve bunları hayata geçirdi. Seyyar Sesler isimli sokak müziği, tasarım ve edebiyat fanzini İstanbul'daki çeşitli kitabevlerinde bulunmaktadır. Son dönemde illüstrasyon ve sanat yönetimi üzerine çalışmalar yaptı ve yapmaya devam ediyor. Şu anda McCann Erickson Istanbul'da stajerim olarak iyi işler çıkarmaya devam ediyor. Devam Mesut!
Mesut Uğurlu was born in Bulgaria in 1988. Immigrated to the Turkey in 1999 and started living in Istanbul. Completed his studies at the Graphic Design Department of Faculty of Fine Arts at Marmara University as a second honor graduate in 2010. At the same year, he has been qualified for graduate studies at the Graphics Department of the Institute of Fine Arts at Marmara University. He is currently continuing his studies there. Starting from 2003, he worked in several advertising agencies, publishers and illustration agencies to create a graphic design identity. Developed independent projects on graphic design and put them into practice. His fanzine, Seyyar Sesler (Migratory Voices) which is based on street music, design and literature is accessible at various bookstores in Istanbul. Over the last decades, he has worked on illustrations and graphics of advertising and currently working at McCann Erickson Istanbul with me as an intern and doing good jobs. Keep on Mesut!