YOUNG TALENTS: NAZ TANSEL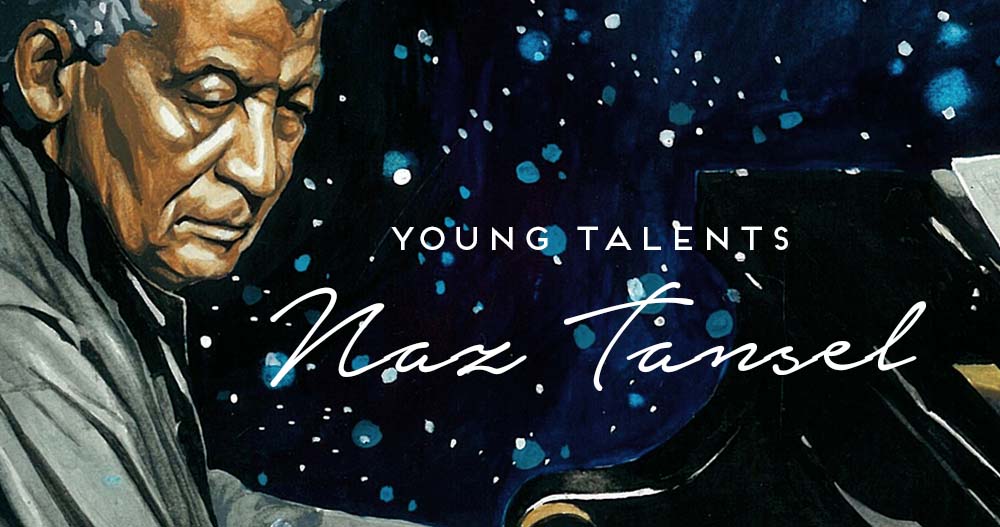 Naz Tansel 1990'da İstanbul'da doğdu. 2008 yılında İstanbul Avni Akyol Anadolu Güzel Sanatlar Lisesi Resim Bölümü' nden mezun olup, aynı sene Mimar Sinan Güzel Sanatlar Üniversitesi Resim Bölümü'ne girdi. 2008'den bu yana pek çok karma sergide ve workshopta işleri sergilendi. 2013'de Avrupa Birliği projeleri kapsamında Reframe çizgi roman projesine katıldı.Proje kapsamında işleri Londra, Brüksel, Cezayir ve İstanbul'da sergilendi.2014 yılında Bant Mag'in küratörlüğünde, 51. Uluslararası Antalya Altın Portakal Film Festivali kapsamında gerçekleşen "100 İllüstrasyonla Türk Sinemasının 100. Yılı" sergisinde işleri sergilendi.2015 yılında "Pasteller Hazır Mı?" karma sergisinde yer aldı.Aynı sene 25. Akbank Jazz Festivali, Nike Run İstanbul 2015, 52. Uluslararası Antalya Altın Portakal Film Festivali, Smirnoff Limits off için çeşitli illüstrasyonlar üretti.Son olarak 2016 yılında Karbon Gallery'de İllüstrasyon Vol.1 sergisinde yer aldı.2013'den bu yana Bant Mag, Sabitfikir, Calling Mag gibi çeşitli dergiler için illüstrasyonlar ve tiyatro oyunları için afiş çalışmaları yapıyor ve halen üretimine İstanbul'da devam ediyor. Çalışmalarına Behance ve Instagram hesaplarından ulaşabilirsiniz.
Naz Tansel was born in Istanbul in 1990. In 2008 she graduated from Istanbul Avni Akyol Fine Arts High School Art Painting department, and same year enters Mimar Sinan Fine Arts University Art Painting Department. Since 2008 her works has been exhibited in many mixed expositions and workshops. In 2013 in the frame of European Union projects her works has been exhibited in London,Brussels, Algeria and in Istanbul. In 2014 under the curatorship of Bant Mag in the scope of Antalya Golden Orange Film Festival her workshas been exhibited in "100. Year of Turkish Cinema Through 100 Illustrations". In 2015 take place in mixed exhibition "Are pastels ready?". Same year she produced some illustations for 25th Akbank Jazz festival, Nike Run Istanbul 2015, 52th International Antalya Golden Orange Film Festival, Smirnoff Limits off. Ultimately she participated Illustration Vol. 1 mixed exhibition at Karbon Gallery. Since 2013 she has been producing illustrations for magazines like Bant Mag, Sabirfikir, Calling Mag and also posters for theater plays and she continues her productions in Istanbul.For her works check her Behance page and Instagram page.