Young Talents: Sinem Keyik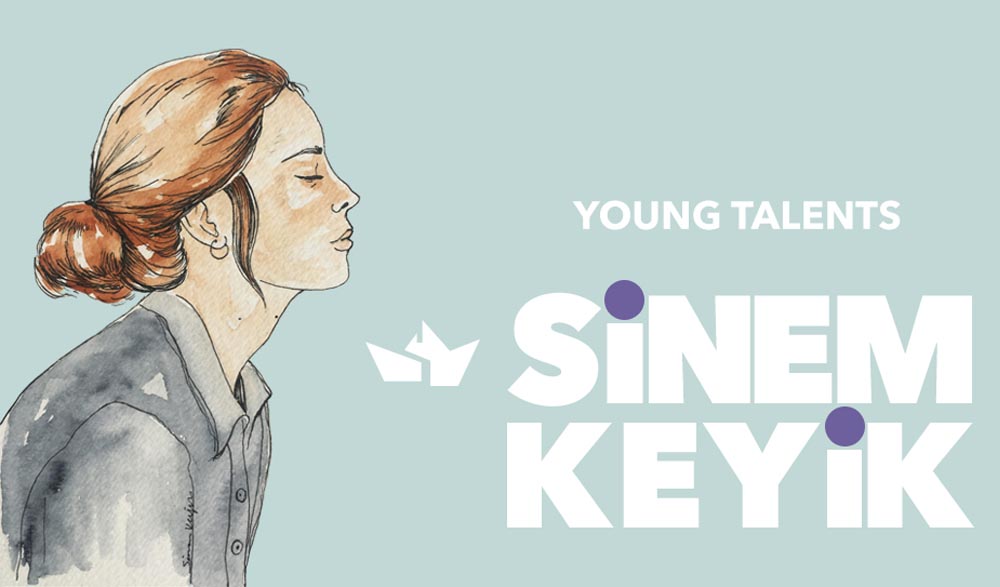 1989 İstanbul doğumlu Sinem Keyik, 2010 yılında Marmara Üniversitesi Güzel Sanatlar Grafik Tasarım Bölümü'nü bitirdi. İllüstratör ve tasarımcı olan Sinem, reklam sektöründe devam ederken birçok yayınevi için çocuk kitapları illüstrasyonları, romanlar için kapak illüstrasyonları ve tasarımları, edebiyat dergileri için çizimler yaptı. İllüstrasyonu her alanda kullanmayı sevdiğinden birçok markaların defterleri ve bardakları için çizimler yapıyor. Hikâyelere ve düşlere hayat veren çizgileriyle; kendisinin de dediği gibi ''her zaman çocuk kalabilmektir sanat''.
Sinem Keyik, born in 1989 in Istanbul, graduated from Marmara University Fine Arts Graphic Design Department in 2010. As an illustrator and a designer Sinem works in the advertising industry. She also designs kids book illustrations and novel covers for many publishing company as well as illustrations for literature magazines. Sinem, who likes to use illustration in every different fields, also designs branded products such as notebooks and mugs. With her drawings giving life to stories and dreams, "Art is always staying a child" as she said.