YOUNG TALENTS: OKTAY METİN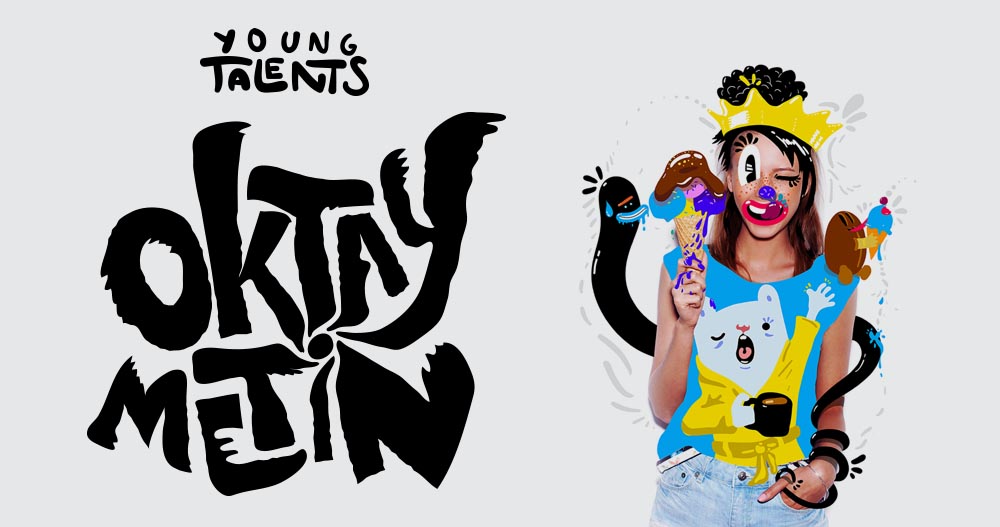 Oktay Metin 4 Eylül 1991 tarihinde İstanbul'da doğdu. Mimar Sinan Üniversitesi Resim Bölümü'nü terk ettikten sonra, lisans hayatına Marmara Üniversitesi Grafik Bölümünde devam eden Oktay, eğitiminin 8. senesine hazırlanıyor. Bu kısa süreye (!), SaltSanat'ta 5 yıl Desen Eğitmenliği, 1 yıl Erasmus, 1 yıl da staj sıkıştırmayı başardı. Şimdilerde ise Manajans'ta Jr. Sanat q Yönetmenliği yaparken, serbest tipografi ve illüstrasyon tarzındaki çalışmalarını sürdürüyor.
Oktay Metin was born on September 4th, 1991 in Istanbul. After he dropped out of Mimar Sinan University Faculty of Fine Arts, currently he is studying Graphic Design in Marmara University. He fit a lot in his 8 years of education. In this short period, he studied abroad, he gave painting lessons for 5 years and he interned. Nowadays, while working as a Jr. Art Director in Manajans/JWT, he is studying handmade typography and illustration.