Masterkids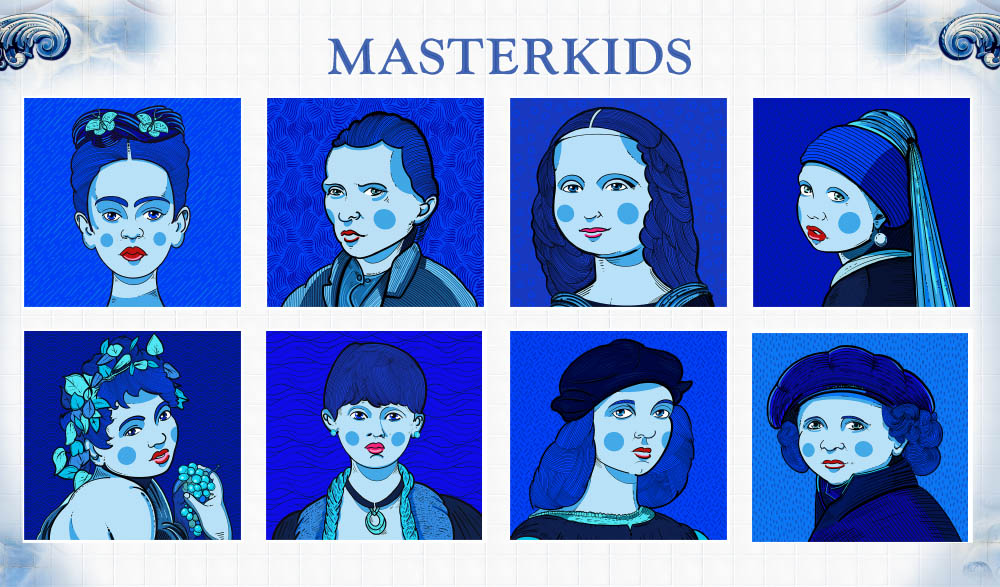 Ünlü sanatçıların başyapıtlarındaki karakterler çocuk olsaydı nasıl olurdunun cevabını veren Masterkids NFT serisi, Elma+Alt+Shift kurucusu ve editörü Fırat Yıldız tarafından tasarlandı.
Frida Kahlo, Van Gogh, Caravaggio ve Rembrandt'ın otoportreleri, Vermeer, Manet, Raphael ve Leonardo'nun başyapıtlarını özgün bir şekilde ele alan Masterkids şimdilik sadece 10 adet olarak tasarlandı.
Koleksiyon hakkında daha fazla bilgi almak ve koleksiyonunuza katmak için tıklayın.
The Masterkids series is an animatic series that answers how it would be if the characters in the masterpieces of famous artists were children. Masterkids, which uniquely deals with the self-portraits of Frida Kahlo, Van Gogh, Caravaggio and Rembrandt, and the masterpieces of Vermeer, Manet, Raphael and Leonardo, are currently designed as only 10 pieces. For more information click here.